Servicing Bonita Springs, Cape Coral, Fort Myers, Punta Gorda, Sarasota, and Naples.
Water Damage Restoration in Punta Gorda, FL
It only takes a few inches of water to create serious water damage in your home or business. If not taken care of immediately, the harm that sitting water can do in your property increases exponentially. It's important to act fast to reduce the damages. That's why FloStop Restoration, LLC offers water damage restoration services 24/7. If you are in Southwest Florida, including in Fort Myers, Estero, Naples, Punta Gorda, or any of the dozens of other cities and towns within our service area, reach out to us today to get fast, reliable restoration services!
Has your home or office suffered water damage? FloStop offers:
Water damage cleanup

Emergency flood services

Professional water removal

And more
All of these services are available 24/7, and typically cost customers $0 out of pocket, and $0 cash down. We're approved to work with almost all insurance companies. Contact us for a free estimate to get our IICRC (Institute of Inspection Cleaning and Restoration Certification) certified and licensed technicians on your property restoring your water damage problem as soon as possible!

Step #1: Call For Emergency
If you're reading this right now and have water damage sitting somewhere in your basement, kitchen, or anywhere else, pick up your phone and give us a call now. Don't wait to get the water damage cleanup and restoration process started, for, the longer you wait, the worse the damage will become. With 24/7 service and licensed technicians with more than 50 years of combined experience, you can trust FloStop to take care of any and all types of water damage restoration projects. If you are anywhere in Southwest Florida, give us a call now!

Step #2: Water Damage Assessment
After we arrive at your property, we conduct a detailed inspection of all the damages to determine the best plan of action. We do a thorough assessment of the overall damage sustained. This step allows us to establish what course of action to take to remove water from the affected area. Once our team has completed the assessment, the next step is to start eliminating water that has accumulated in the area, to prevent further damage. We look for things such as property safety Type of water (white, gray, or black water) Water source Extent of damages Etc.

Step #3: Water Extraction
Once we finish the inspection, we remove all objects in the vicinity of the water and get started removing the water from your home. Our extraction process entails the utilization of specialized equipment to rapidly dry out the area as quickly as possible. No matter the type of water damage, flooding, or leak you are experiencing, it needs to be addressed immediately. If the water is allowed to linger in the home or in your place of business the damage it causes can escalate quickly. The water needs to be extracted immediately.

Step #4: Structural Drying
If necessary, after removing the majority of the water from your floors and walls, there may still be an overriding dampness that needs to be addressed, to prevent the development of mold and further damage. In many cases, the use of dehumidifiers and humidity monitoring equipment allows us to prevent as much warping, breakdown, and swelling as possible. FloStop Restoration, LLC is committed to saving as much of your property as possible during the clean-up and restoration process.
Our Commitment to Thorough, Effective Water Damage Restoration
Our certified and professionally trained technicians will assess the extent of damage, recommend action to resolve the problem, and offer an accurate and FREE ESTIMATE to do the work. We work with all insurance companies and offer up to $1,000 deductible assistance.
From the beginning with the initial evaluation all the way to the end of the process where your home is restored to its previous state, FloStop Restoration, LLC is here for you every step of the way. We pride ourselves on constantly communicating with you and helping you understand the process and how we can save as much of your property as possible. We treat each and every client like family. Our crew is completely dedicated to providing you with top-quality service, extremely fast response times, and the most competitive prices for water damage restoration services in Southwest Florida. Contact us today to begin renewing your property.
We Treat Your Home or Business Like Its Our Own
our property will be taken care of and the water will be removed in a way that maintains structural integrity. There is nothing worse than being unable to deal with the water and seeing it chip away at your property's foundation. We try to not only remove the water, dry it out, but also save as much of your home and personal belongings as possible. We have provided many former customers with this same service and treating it like our own home, we want to save as much as possible.
If you need water damage restoration services in Southwest Florida, give us a call!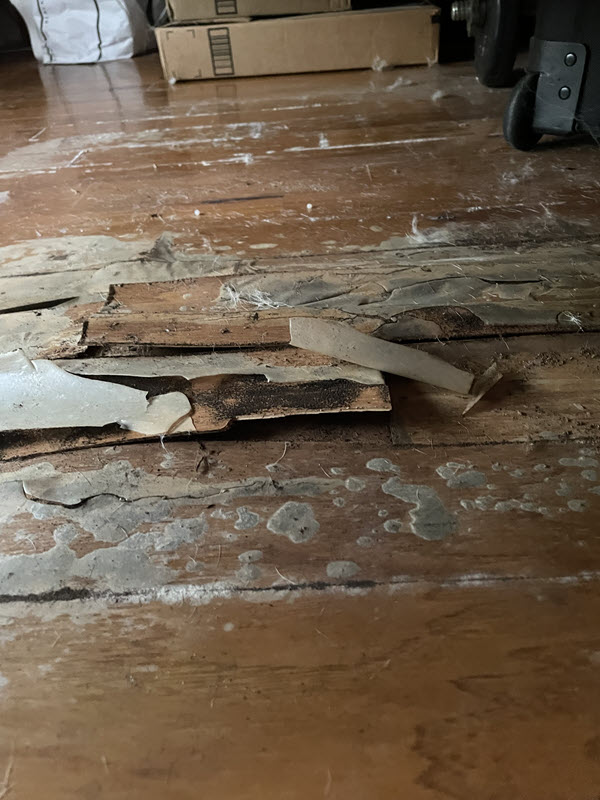 Get Emergency Water Damage Restoration Services in Southwest Florida Today
FloStop Restoration, LLC provides emergency water damage services to businesses and residents in Port Charlotte, Alva, Fort Myers, Venice, Cape Coral, Sarasota, Naples, and many other cities and towns all over Southwest Florida. From burst pipe cleanup to mold remediation, whatever damages that occur from water in your home, we can clean up and restore it for you.
Our expert water damage removal and restoration technicians are available to help any time, 24/7. Water damage is a serious threat to your property — being able to not just cause severe damage to drywall and carpeting, but even impact your property's foundation. Make sure you get a team on the job with experience, professional equipment, and the ability to act fast, to ensure that your property doesn't suffer greater damages than it has to.
If you would like to learn more about FloStop Restoration, LLC, read our About us page. If you would like to receive a free water damage cleanup and restoration estimate or schedule an emergency cleanup, contact us now!