Your Local Expert for All Types of Water Removal and Restoration Services
Why Call FloStop for Water Damage?
24/7 emergency response time – less than 60 minutes
Deductible assistance up to $1,000
$0 cash down $0 out of pocket many times
Certified IICRC, licensed and insured
Free estimate
Approved to work with most insurance companies
Have you experienced problems with flooding water, pipe bursts, or humidity? What about a natural disaster causing water damage to your property? If so, you've come to the right place.
FloStop is your local Southwest Florida experts for all types of water removal and restoration services, and we're ready 24/7 to help you. No matter what caused the water damage to your property, or the level of severity, our experienced professionals can bring your property back to normal.
If you need water damage restoration services, please call us.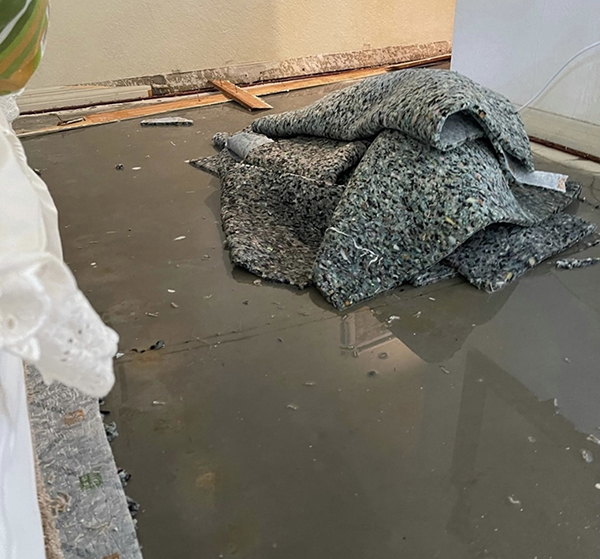 Call FloStop Restoration Today
24/7 Emergency Cleanup & Restoration – We'll Be There in Less Than 1 Hour
Water Damage Assessment
We do a thorough assessment of the overall damage sustained. This initial step allows us to establish what course of action to take to remove water from the affected area. Once our team has completed the assessment, the next step is to start eliminating water that has accumulated in the area, to prevent further damage.
Cleanup And Disinfection
Even if the water has been fully extracted, there are some areas in the house that might need to be cleaned and disinfected. Our team of experts make use of advanced techniques that will clean affected areas and items that were vulnerable to water damage.
Water Extraction
Any type of water damage, water flooding, or water leak needs to be addressed immediately. If the water is allowed to linger in the home or in your place of business the damage it causes can escalate quickly. The water needs to be extracted ASAP.
Repair and Restoration
The last step is the actual repair and restoration of the affected areas back to their original condition. Our expert team is trained to provide only high-quality repair to help our clients bring their homes back to how they were before they got damaged. No matter how big or small a job is, our team makes sure to deliver what our clients need.
Structural Drying
Since we use the latest in water dry out and dehumidification technology, we no longer have to use the old method of tearing down sections of a home or office just to get the water out. Important belongings including furniture and fixtures can now be saved and the damage restored.
FREE ESTIMATES!
Our certified and professionally trained technicians will assess the extent of damage, recommend action to resolve the problem, and offer an accurate and FREE ESTIMATE to do the work. We work with all insurance companies and offer up to $1,000 deductible assistance.
We Treat Your Home or Business Like Its Our Own
For flooded areas with small exposure, usually limited to one room, performing the clean up yourself may be the best option. If a water leak has affected multiple rooms, traveled from an upper level to a lower level of the home, or has been left unnoticed for more than 8 hours, professional water mitigation and specialized drying equipment may be necessary.
If you need water damage restoration services, please call us.