Mold Removal in Cape Coral, Naples, Fort Myers, & More
Southwest Florida Mold Removal & Remediation Services
Mold growing on your property is a problem that calls for immediate attention. Builds that have moisture issues or that have recently been subject to flooding are at a high risk for flooding. Mold can grow within 24 hours of moisture being present in your home. The only way to remove the mold is with adequate mold remediation. If you discover mold or suspect there is mold growing in your home or business, call FloStop Restoration LLC today. FloStop is composed of a team of experienced, certified mold removal experts capable of implementing solutions to successfully remediate mold for the long-term. If you are in Sarasota, Naples, Fort Myers, or any of the other cities and towns within our service area, get your mold problem taken care of by FloStop Restoration LLC. We are fast, reliable, and offer 24/7 services.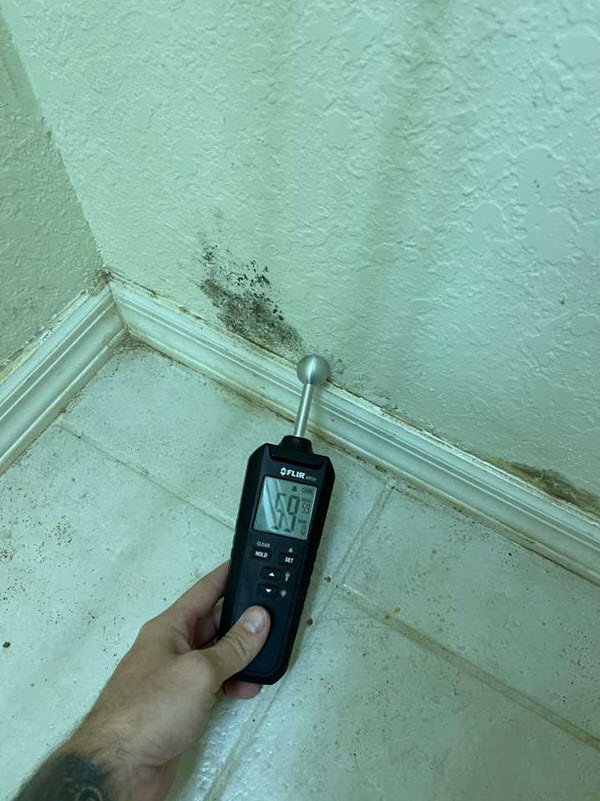 FloStop Mold Remediation & Restoration Services:
Initial air quality test

Safety measure implementation

Mold identification

Mold removal

HVAC cleaning

Prevention of cross-contamination

Structural drying

Decontamination
Call (239) 478-3339 for a Cost-Effective Black Mold Examination & Analysis in South Florida
What to Expect When You Hire FloStop for Mold Remediation
It can be a challenge choosing the right mold remediation company for the job. You want to make sure they are qualified, the price is right, and the work will be conducted with integrity and care. When you hire the professionals at FloStop Restoration LLC, you get:
Fast responses and immediate attention

Thorough inspections and assessments of the affected area

Identification of the ultimate source of the mold

Comprehensive containment measures

Mold removal

Subsequent restoration services: e.g. water cleanup, repairs, etc.
Should You Do It Yourself?
The use of store-bought cleaners and agents to get rid of mold is not recommended, as it can cause damage to your property and can often be ineffective for even getting rid of the mold. You may be able to get rid of surface mold, but mold is typically more than that, being an indication of a deeper problem that needs professional attention. If you want to make sure your mold problem is taken care of thoroughly and doesn't recur more in the immediate future, hiring professional mold remediation experts is called for. Mold also can be dangerous to your health. For these reasons and more, it's best to leave mold removal to the experts.
The Mold Remediation Process
Containment & Barrier Implementation
Based on the initial mold assessment, it may be necessary to install barriers to isolate the affected area. Mold spores can easily spread, so we are extra careful to prevent unintended damages and further contamination.
Air Filtration
Using HEPA air filters may be necessary if the initial inspection turns up elevated airborne spore conditions. This also helps capture spores to prevent further contamination.
Material Removal
Oftentimes, our mold assessments turn up mold growing in other places besides just the initially visible damage. Mold commonly impacts drywall, insulation, flooring, cabinetry, and more. Depending on the location, we may need to remove material to get to the mold and remove it.
Final Mold Micro-Cleaning
An effective remediation project often calls for the cleaning of mold at a microscopic level. Our mold remediation technicians carefully consider the entire affected area and implement cleaning techniques to eliminate all excess mold spores in the area.
Thorough, Effective Mold Remediation in Florida
Our certified and professionally trained technicians will assess the extent of damage, recommend actions to resolve the problem, and offer an accurate and totally FREE ESTIMATE for the work. We work with all insurance companies and offer up to $1,000 deductible assistance.
From the beginning with the initial evaluation all the way to the end of the process where your property is restored to its previous mold-free state, FloStop Restoration, LLC helps you every step of the way. We pride ourselves on our reliable communication and quality of workmanship.
We treat each and every client like family, and our crew is 100% dedicated to providing you with top-quality service, extremely fast response times, and the most competitive prices for mold removal and restoration services in all of Southwest Florida. Contact us now to get started!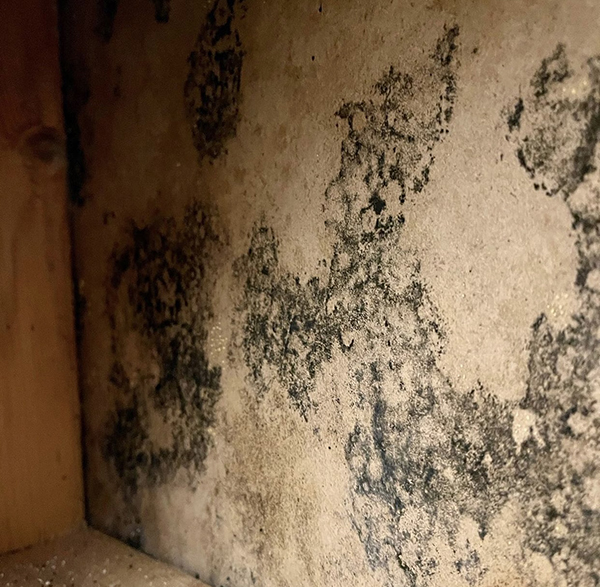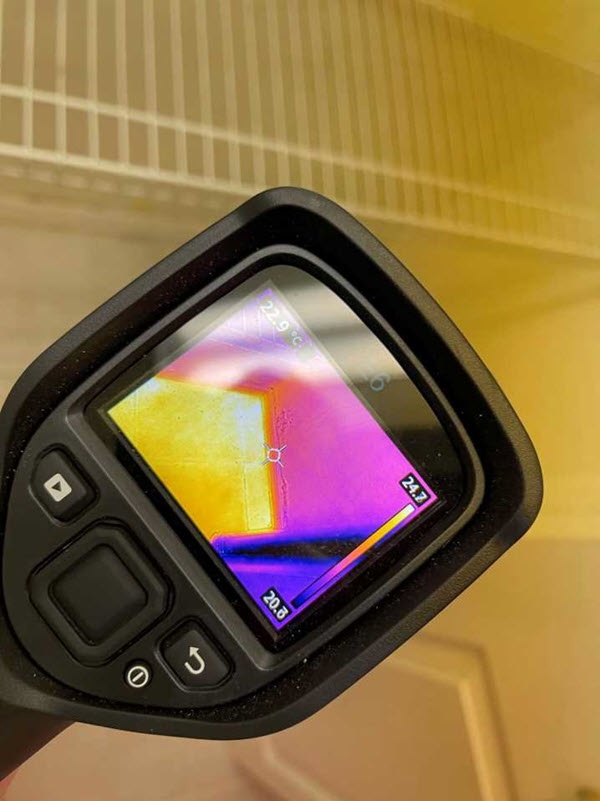 Why Call FloStop for Mold Inspection and Remediation?
Deductible Assistance Up To $1,000 – Insurance Jobs
24/7 Emergency Response Time – Less Than 60 minutes
$0 Cash Down $0 Out of Pocket
Certified IICRC, Licensed and Insured
FREE ESTIMATES
Approved to work with most Insurance Companies
Are you looking for thorough mold testing and inspection? Do you want an honest, unbiased assessment of your mold problem? Is it a safe, eco-friendly mold inspection and testing you are looking for?
FLOSTOP – your local experts for all types of mold removal and restoration services, and we're ready 24/7 to help you. No matter what caused the mold damage to your property, or the level of severity, our experienced professionals can bring your property back to normal.
If you need mold damage restoration services, please call us.
An intense concentration of mold particle has a detrimental effect on your family's health. Find comfort knowing that FLOSTOP provides efficient mold inspections when needed. When you see signs of mold infestation, let us know right away.
FREE Mold Inspection
We have advanced mold inspection and testing techniques. We utilize state-of-the-art equipment capable of detecting the mold's water source. We do this on the spot and can provide you with a FREE ESTIMATE to resolve the problem.
Removal & Remediation
Our team of certified and professionally trained staff utilizes a comprehensive process to make your home free of mold through removal & remediation . We can eradicate the problem and safely restore your property to its original condition.
You Can Count on us for Disinfecting the Mold
Our mold professionals are highly trained and capable of handling mold issues faster than you think. We provide 24/7 emergency service to help in your urgencies. As a trusted leader in restoration service, we know exactly what to do to get rid of your mold problems.
If you need mold remediation services, please call us.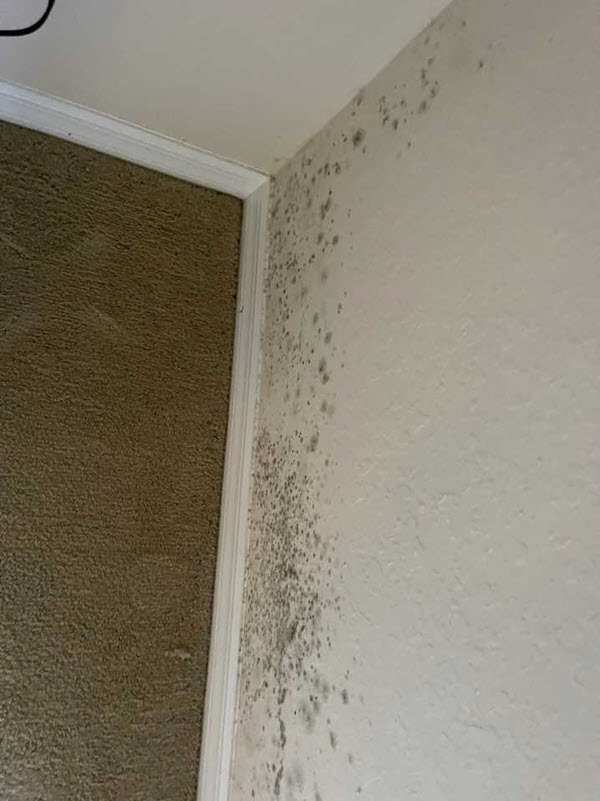 Contact FloStop Restoration for the Best Service in Fort Myers, Naples, & Sarasota
FloStop Restoration, LLC provides emergency mold remediation to businesses and homeowners all around Southwest Florida including in Port Charlotte, Alva, Fort Myers, Venice, Cape Coral, Sarasota, Naples, and many other cities and towns.
Our fully licensed and insured water mold removal and restoration technicians are available to help you any time, 24/7/365. Mold can be a big threat to your property and also to your health. Make sure you choose a remediation company like FloStop that is capable of acting fast, that utilizes the best cleanup equipment, and that will, ultimately, deliver you the cleanup and restoration you need to get your property back to its safe, clean, mold-free state.
Want to learn more about FloStop Restoration, LLC? Read our About Us page. If you would like to receive a free mold remediation estimate or schedule emergency cleanup, contact us now!